Publisher:
Little Five Star, a division of Five Star Publications, Inc.
P.O. Box 6698, Chandler, AZ 85246-6698
Price:
$9.95 US / $10.95 CAN
Size:
8 x 8 (paperback, perfect bound)
ISBN:
978-1-58985-271-6
eISBN:
978-1-58985-272-3
Pub Date:
Winter 2015
Website:
www.GatorGatorSecondGrader.com
Distributed by:
Midpoint Trade Books, Ingram, Baker & Taylor, eStarPublish.com
Many creatures make great classroom pets ... but others just DO NOT!
When Benny and Jacob bring a baby alligator to school in a cardboard box, their second grade teacher has a memorable message to share: "A baby gator is NOT a good classroom pet!" Leading her students in a lively discussion about powerful jaws, sharp teeth and slashing tails, Mrs. Nichols helps her class answer a very important question…
Which creatures make good classroom pets? Gerbils and geckos do. Grizzlies and gators do NOT!
Narrated by a gerbil nicknamed "Snoozer,"
Gator, Gator, Second Grader (Classroom Pet…or Not?)
by Conrad J. Storad is a fun-filled frolic with science that feels more like a trip to the zoo. The delightful illustrations of Alex Lopez bring Storad's charming tale to life! Following the story, a well-researched curriculum guide captivates young readers, helping them develop a deeper appreciation for nature.
HELP SUPPORT OUR PROJECT!
Our goal is to give every second-grade student in the state of Arizona a free copy of
Gator, Gator, Second Grader
... and Arizona is just the beginning! With your help, we will continue our effort until every second grader in the country receives a copy of this book! Please click on the Go Fund Me link to become a sponsor!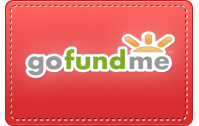 "As an animal lover since childhood, I could have only wished for a book like
Gator, Gator, Second Grader (Classroom Pet…Or Not?)
and I'm thrilled to see that such a perfect combination of fun and fact exists for the next generation of animal enthusiasts! This book is one of those rare finds that manages to both entertain and educate its reader no matter what age. Coupled with beautiful illustrations and a plethora of animals beyond just alligators, this book cleverly encourages kids and adults to think wisely before purchasing a pet."
— Coyote Peterson, host of Breaking Trail
"
Gator, Gator, Second Grader
is a wonderful introduction to the world of animals and classroom pets for students. We are proud to list it on our website as one of the resources we recommend to teachers who apply for our educational grant program that supports classroom pets."
— Steve King, executive director, The Pet Care Trust/Pets in the Classroom